Gas Leakage Detection System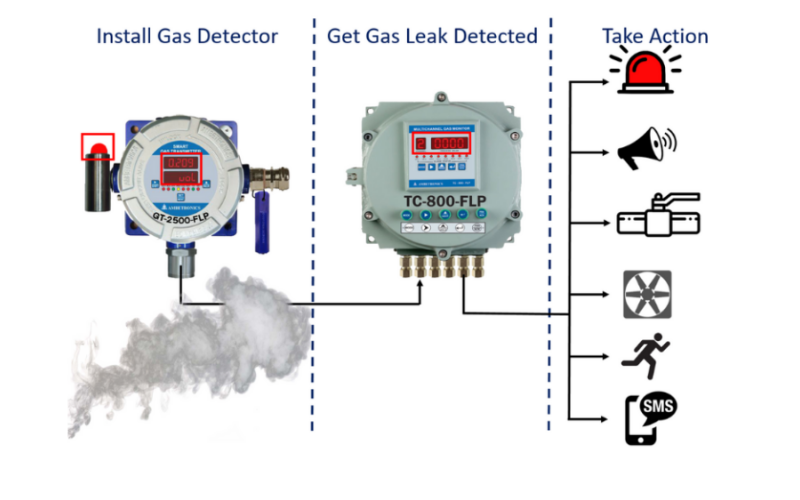 Gas Leakage Detection Systems are an integral part of a safety system, providing the first line of defence against the possible disasters of gas leakage. It detects the gas leakage and triggers an alert system to activate safety precautions. Some leakages are too small to be smelled or are of unscented gas, so it's a necessary investment to install a gas leakage detection system.
The use of gas in both industrial and residential environments is ever-increasing. Gas is mainly used for energy generation and as a process requirement in manufacturing industries. The aftermath of a gas leak can be devastating irrespective of the scale of leakage.
Free Site Survey – 0124-4931885
Location
M104, Ground Floor, Today Blossoms II, Near Artemis Hospital, Sector – 51, Gurugram, Haryana-122018