Gas suppression systems extinguish fires by removing the oxygen content to below 15% where most materials do not burn. They are activated by a smoke detection system that detects the early presence of smoke.
A high-quality gas suppression system means that water is not always essential to contain fires. ZAP FIRE has over 12 years of experience in fire safety. We are experts in advising which form of fire suppression is best to use in each unique situation.
You can trust that our gas suppression systems are of the highest quality. Gas suppression systems make sure that your employees, assets and data are safe when firefighting with water is not an option.
Our field technicians are highly skilled, ready to provide you with a reliable gas suppression system that is fully compliant with current regulations, maintained to the highest of standards at all times.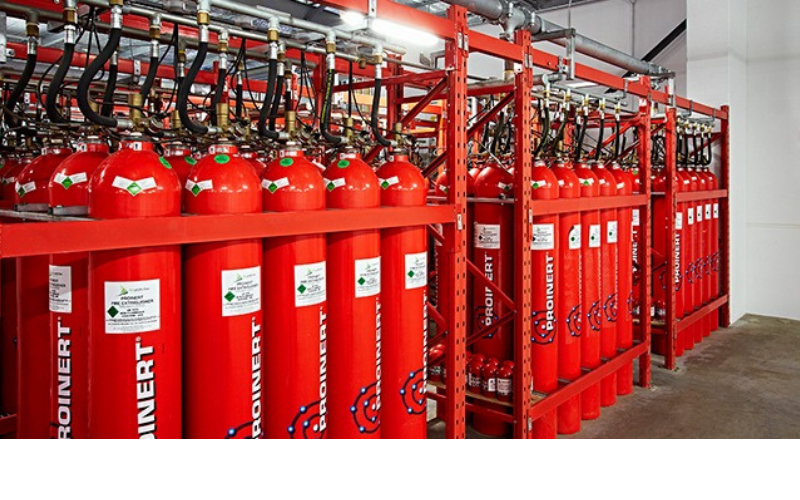 There are few different gases that we use in these systems: 
NOVEC 1230

Inergen
CO2
FM – 200

Clean Agent
THE BENEFITS OF GAS SUPPRESSION
Gas suppression systems are able to combat fires automatically in sensitive areas where it is best to avoid using water. They protect life and can prevent costly water damage to equipment, saving you money. They work by releasing clean agent or inert gases into the building at the point of smoke detection.
Free Site Survey – 0124-4931885
Location
M104, Ground Floor, Today Blossoms II, Near Artemis Hospital, Sector – 51, Gurugram, Haryana-122018